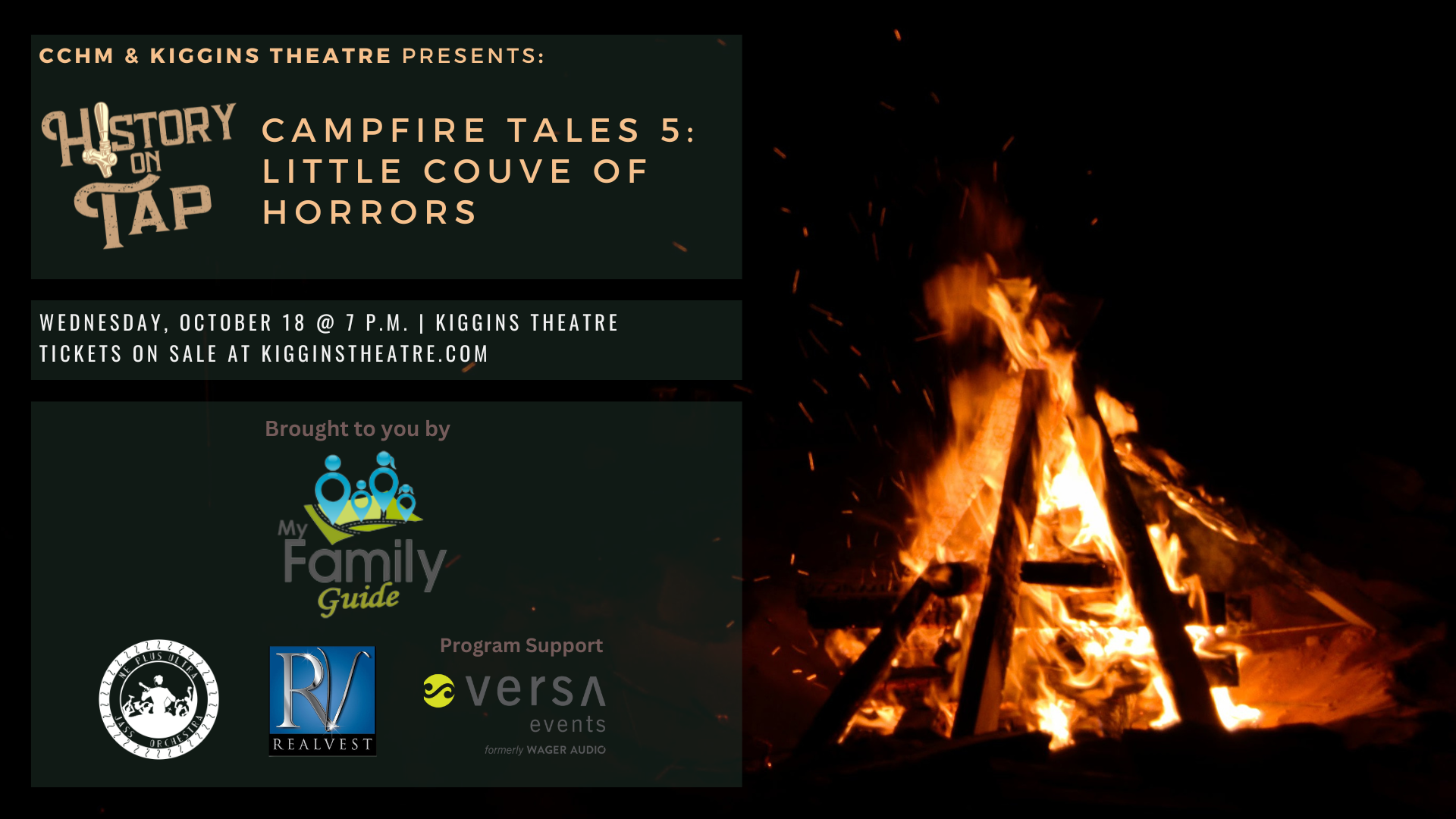 Clark County Historical Museum wraps up its 2023 History on Tap season on Wednesday, Oct. 18, with "Campfire Tales: Little Couve of Horror." Join us as local historians Pat Jollota, Brad Richardson, and Jeff Davis continue their exploration of the darker side of Clark County including never before heard haunting accounts as well as tales of vice and crime! 7pm-9pm.
History on Tap is brought to you by My Family Guide. Special thanks to our show sponsors: the Historic Music Preservation Project and Realvest. Program support provided by Versa Events.
Tickets are $15 in advance, $18 day of show. CCHS members just $12.