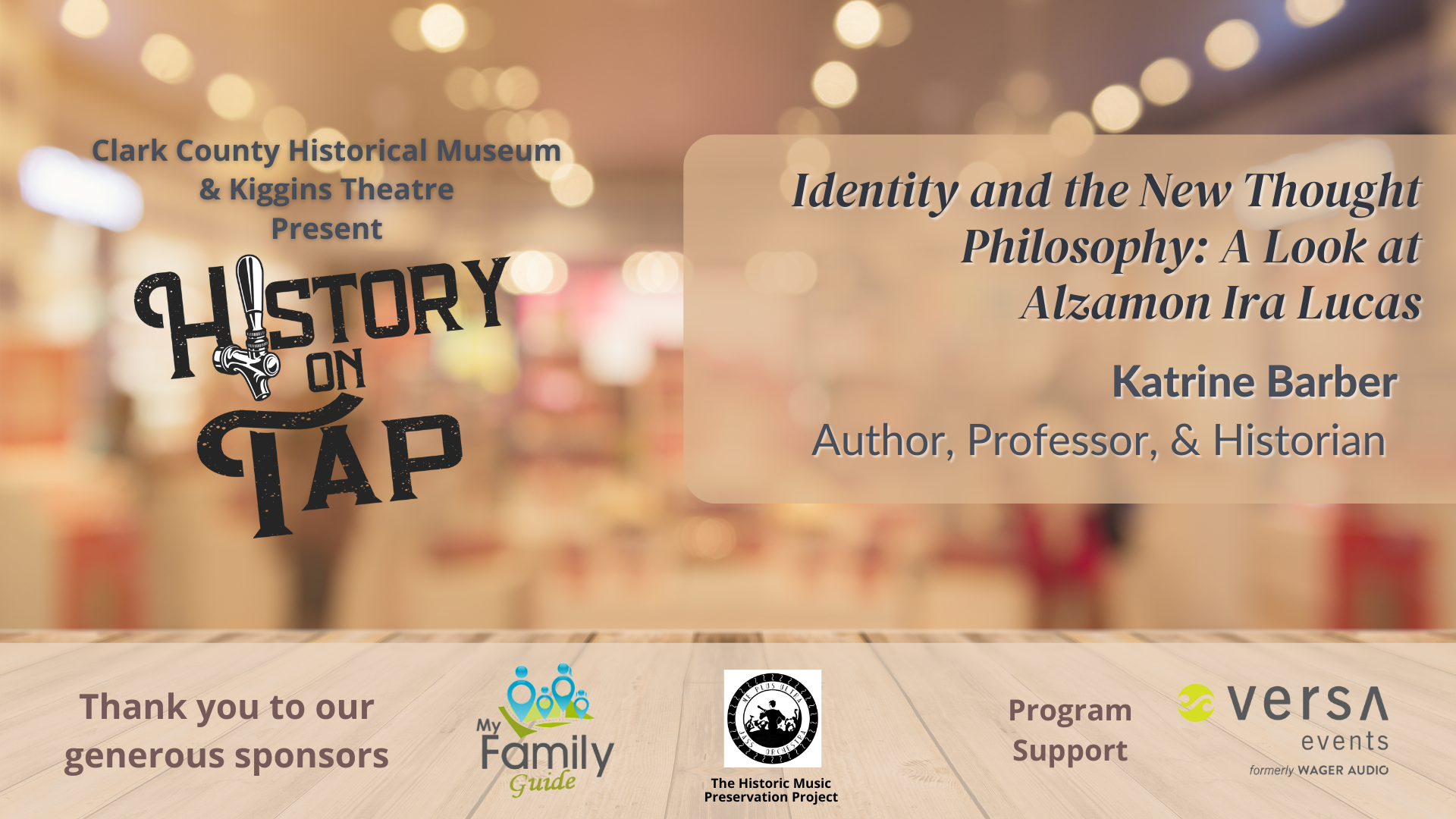 History on Tap is back!
Come raise a glass with Clark County Historical Museum and Kiggins Theatre as we explore the history of the Pacific Northwest! Now entering its fifth season, History on Tap looks at how the past influences our present and informs the future. It's built on the premise that history didn't end on some dusty date on the calendar, but is a dynamic story where every person is an active participant.
Clark County Historical Museum welcomes historian and author Katrine Barber to the History on Tap stage on Thursday, July 20, 2023 with "Identity and the New Thought Philosophy: A Look at Alzamon Ira Lucas." The program will explore the life of New Thought spiritualist and lecturer, Alzamon Ira Lucas, and the importance of New Thought in Black religious life. This year's History on Tap is presented by My Family Guide. Special thanks to sponsor the Historical Music Preservation Project. Program Support provided by Versa Events.
The 2022 History on Tap season is brought to you by My Family Guide. Program support provided by Versa Events (formerly Wager Audio).
Tickets are $15 in advance, $18 day of show. CCHS members just $12.