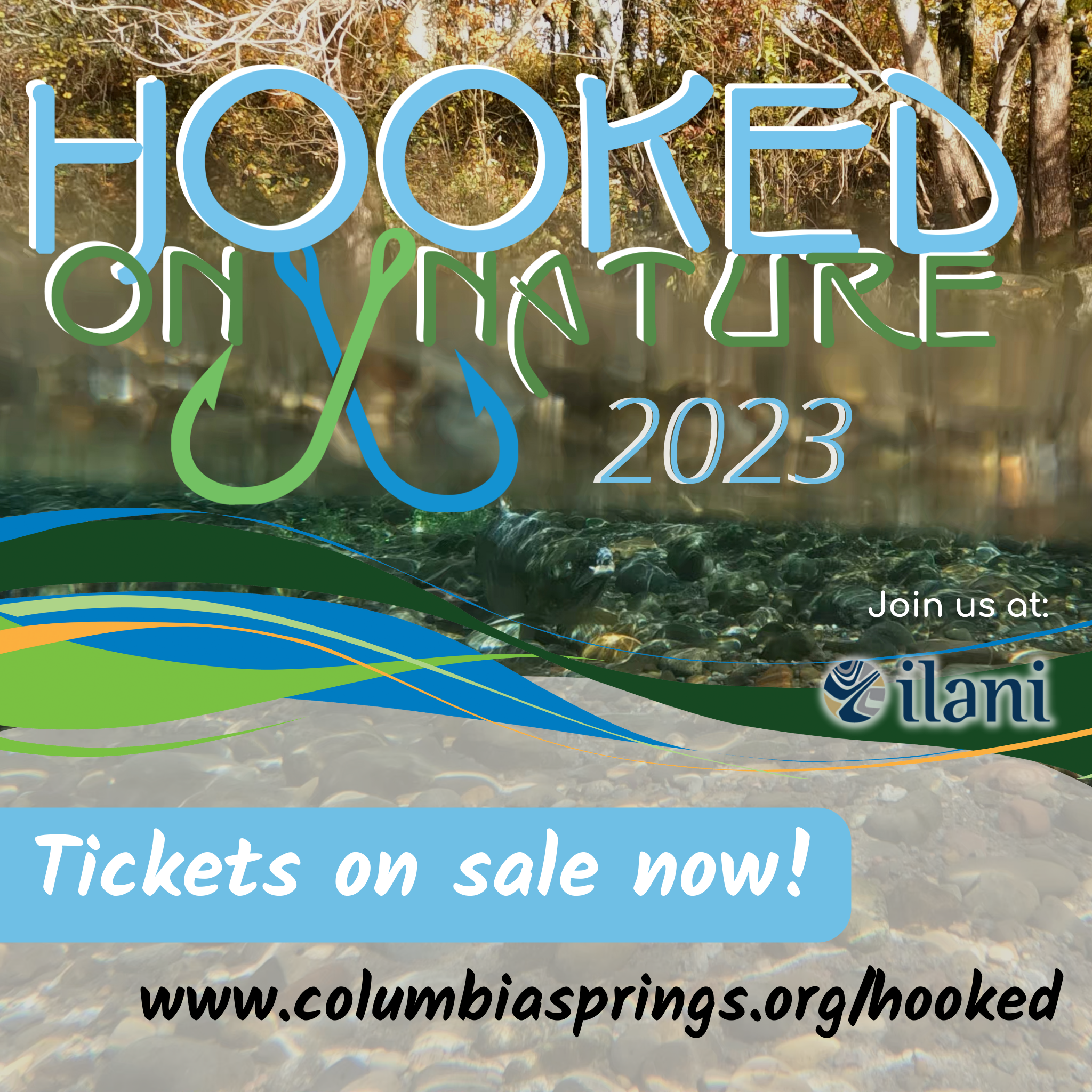 Are you Hooked on Nature?
On September 9th, you're invited for a night of food and fun with Columbia Springs at ilani. This will include an auction, dinner, drinks, dessert, and heartwarming stories from our community. You don't want to miss it!
Until July 31st, use promo code EARLYBIRD to save your seats for only $100 per person. After this date, prices will increase to $125 per ticket. Visit www.columbiasprings.org/hooked to buy tickets today!
We are busy putting together an awesome program and baskets for our auction. Do you know of a business that might be interested in donating an item to be a part of our auction or supporting as a sponsor? Contact us at [email protected].