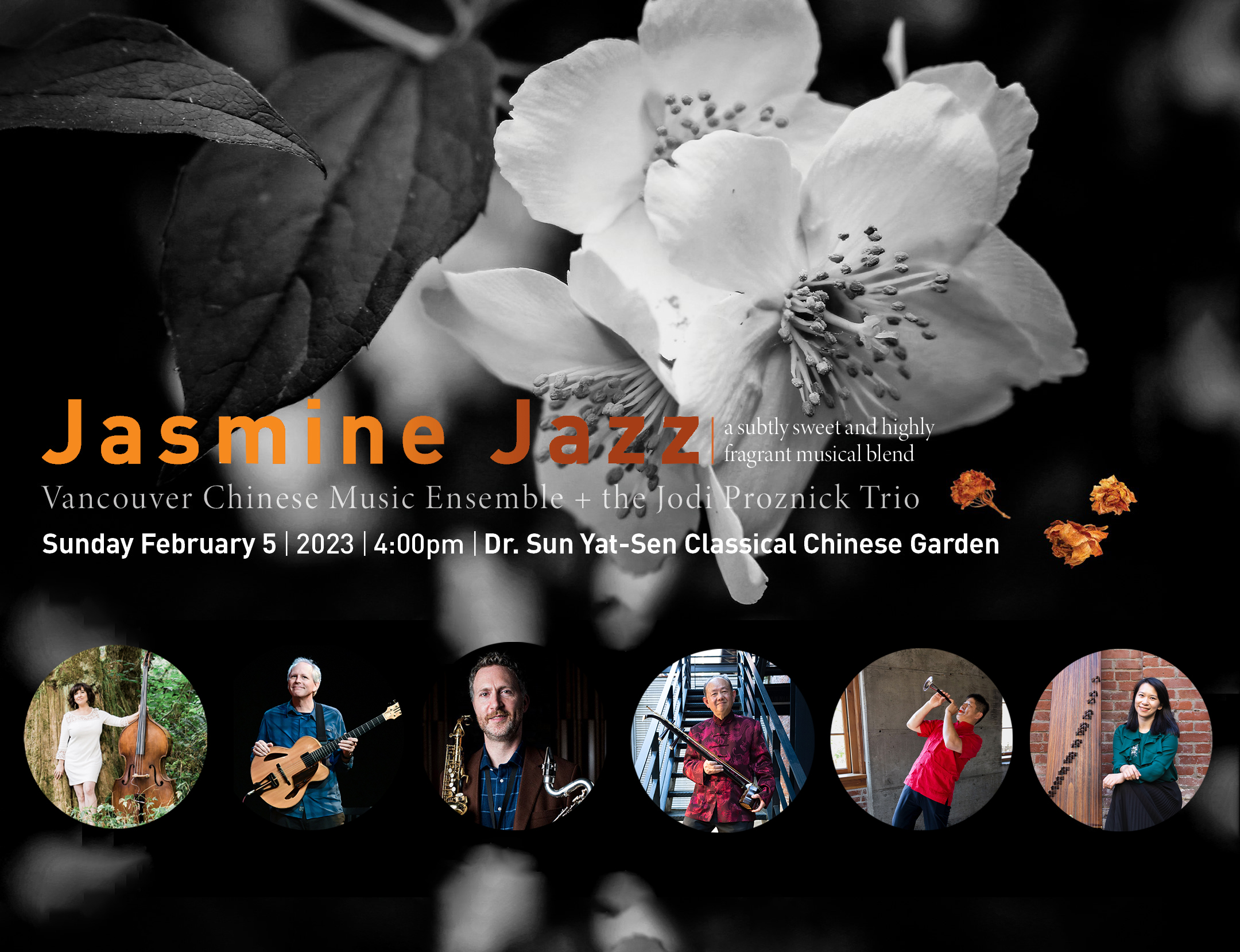 Don't miss the unique and beautiful blend of Asian and Jazz instruments of this live concert featuring three Vancouver Chinese Music Ensemble musicians with ​some of Vancouver's finest jazz artists​ led by Juno-nominated bassist and composer, Jodi Proznick.
On Sunday, February 5, ​ experience an unusual and exquisite interplay between traditional Chinese and jazz instruments that will take place at the Dr. Sun Yat-Sen Classical Chinese Garden.
Featured Musicians: Jirong Huang (erhu), Sarah Yusha Tan (guzheng) and Zhongxi Wu (Suona) performing with Proznick​ (bass), Bill Coon (guitar) and ​James Danderfer ​(clarinet/sax)​​.
Jazz will be interpreted through traditional Chinese instruments; traditional and contemporary Chinese music will be given a new life through jazz.
According to Proznick "The afternoon concert will be all about musical conversations, and an east meets west experience, full of beauty, harmony, mutual respect and interplay. The repertoire will be a beautiful mix of songs pulled from jazz repertoire, traditional Chinese folk music and original composition."
This concert also celebrates the release of Jasmine Jazz, the first album by this excellent sextet.