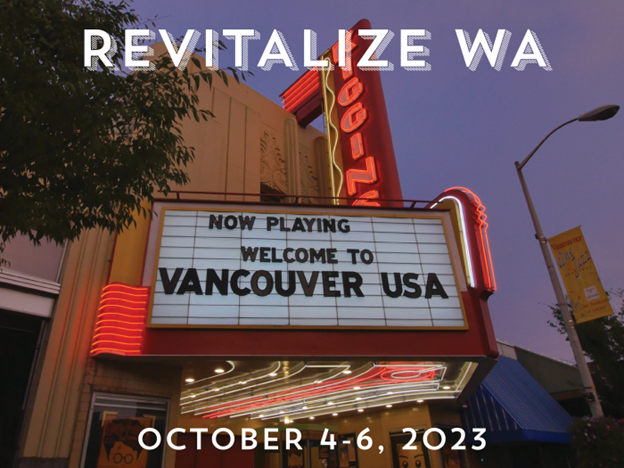 The Vancouver's Downtown Association is thrilled to announce that Downtown Vancouver will be host site for RevitalizeWA 2023! RevitalizeWA is Washington's annual statewide conference focused on the continued care of place through historic preservation, placemaking, and economic development. VDA applied to recruit the conference in 2022.
Save the date! October 4-6. Sign up for updates about registration, speaker and session proposals, and more: preservewa.org/news-events/revitalizewa
Conference partners: Vancouver's Downtown Association, Washington Main Street, Washington Trust for Historic Preservation, Department of Archaeology and Historic Preservation, City of Vancouver.