Supporting our Service Industry
During the COVID-19 lockdowns of 2020, VDA worked feverishly to support our service industry as mandated interior occupancy restrictions began.
VDA partnered with The City of Vancouver, LSW Architects, Riff Creative, and FrontdoorBack, to establish a parklet program. Parklets are an urban planning technique in which street parking is turned into outdoor seating areas.
This program was established within two weeks, follow this awe-inspiring effort by watching the video to your right.
In addition, VDA provided technical assistance & grants to 35+ small businesses to expand their outdoor seating in response to COVID-19, made possible by CDBG CARES Act funding administered by the City of Vancouver.
VDA's parklet program was featured in the Urban Land Institute's publication Pandemic and the Public Realm alongside 10 other international cities in its category.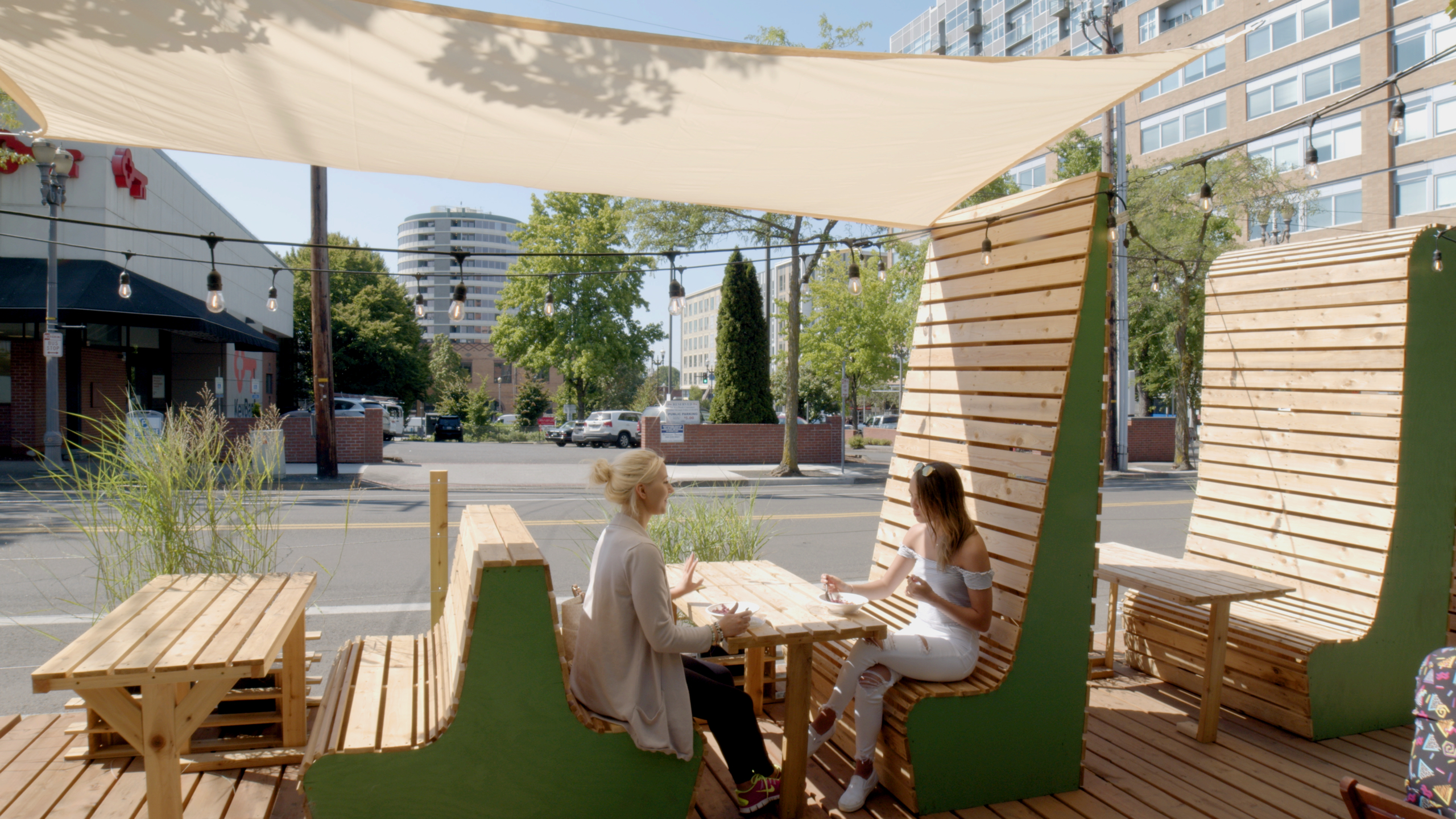 Program Story
Technical Assistance
Vancouver's Downtown Association is providing technical assistance funded by federal CDBG dollars to assist businesses with expanding their outdoor sidewalk cafés and parklet areas.
For assistance with designing your Street Eats area in Downtown or Uptown Village, including plans, budget and implementation information to replicate current pilot locations, please contact [email protected].
Parklet / Sidewalk Café Grant Program
VDA launched a grant program to reimburse businesses a portion of their incurred costs for:
Constructing a parklet
Expanding outdoor café seating
Winterization of outdoor seating areas
***GRANT FUNDS HAVE BEEN EXPENDED***
This grant pool was limited and was on a first come first serve basis, if you are interested in receiving a reimbursement please contact [email protected] to be added to a wait list contingent on future funding opportunities.