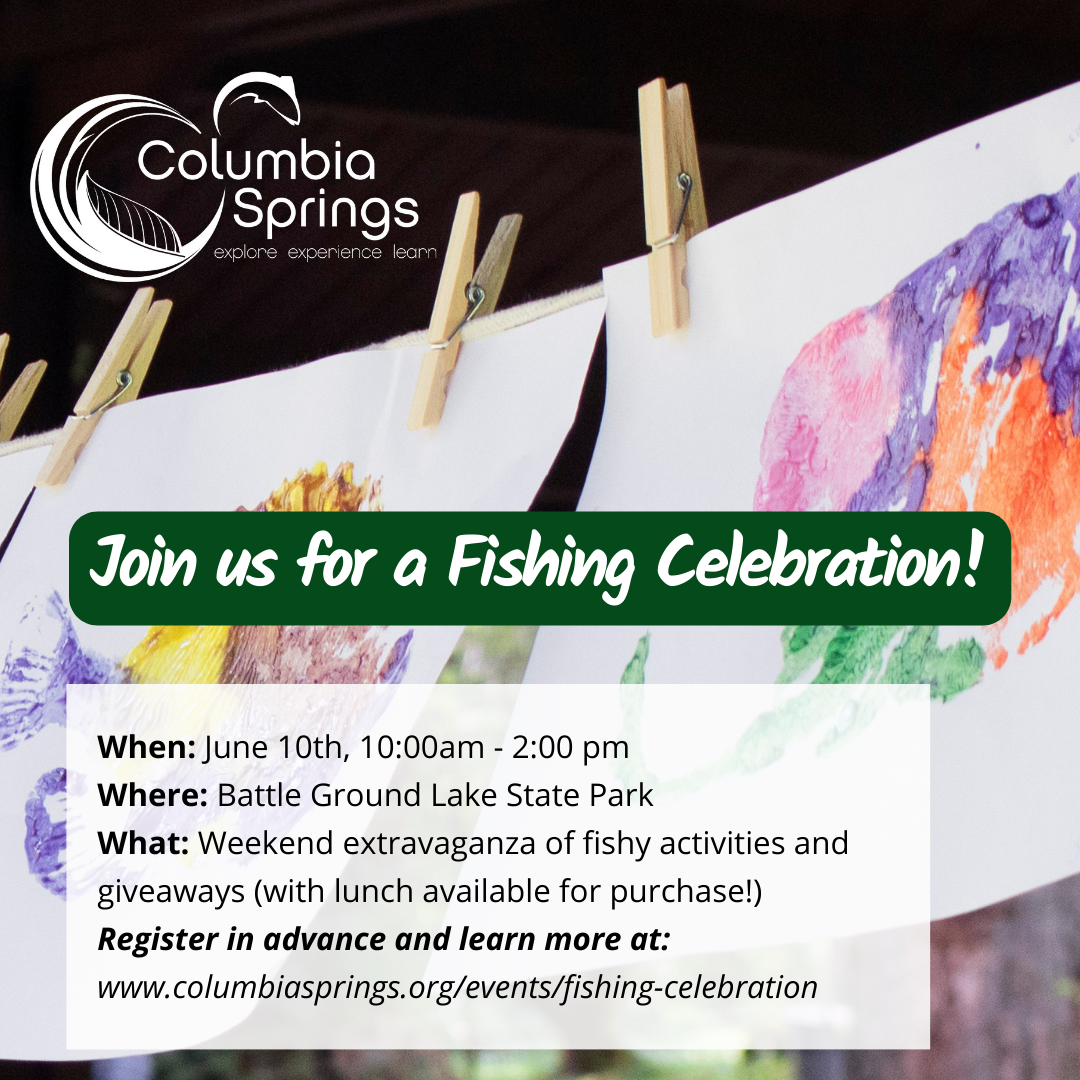 Do you love fishing?
Designed for avid anglers and those just looking to get their feet wet, the Columbia Springs Fishing Festival is back again this June!
Join us on June 10th from 10:00am – 2:00pm at Battle Ground Lake State Park. This Celebration of Fishing will feature several stations of fun, tactile, fishing-related activities including casting practice, fishy art, interactive presentations from experts, science and nature games, tackle giveaways, lamprey fun, and more!
Advanced registration is required to attend at www.columbiasprings.org/events/fishing-celebration. Participants of our celebration will be entered to win a mystery prize!
Thanks to our sponsors for making this possible! Interested in supporting this event? Contact [email protected]