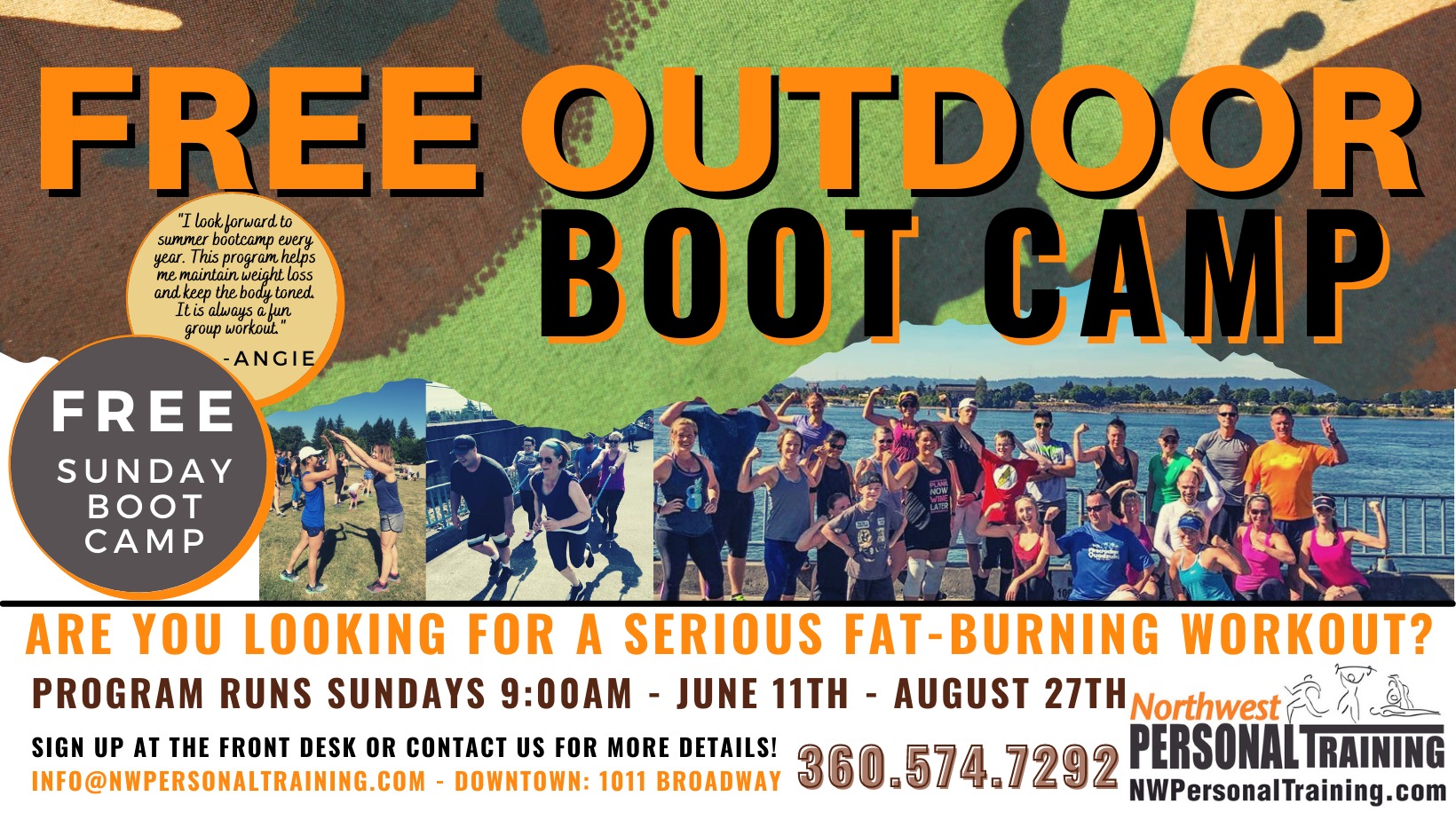 Every Sunday starting June 11th throughout June, July and until August 27th, Northwest Personal Training will be offering FREE Bootcamp Classes! "We've been doing this every year for the last 23 years and it's our way of giving back to the community and showing everyone that working out and focusing on our health can be fun" says Sherri McMillan, owner. "We will take participants outdoors and take advantage of the waterfront and all the beautiful parks nearby" says McMillan. "It's a great way to develop your overall health and enjoy our wonderful community. One thing we've learned is that Exercise is Medicine and Health is Wealth!"
What: Full Body Muscle and Cardio Workout. Multi-level and all are welcome!
When: Every Sunday at 9am starting June 11th until August 27th
Where: Start at Northwest Personal Training at 1011 Broadway, Downtown Vancouver
Cost: FREE!
How: Reserve your spot at 360.574.7292. Get there early for your first workout to sign waiver and get organized.
More Details at: https://www.facebook.com/events/744373744007803/744373760674468/
Here's a Youtube link for a video clip of what type of workout to expect. https://youtu.be/bzvL5K6QJHw