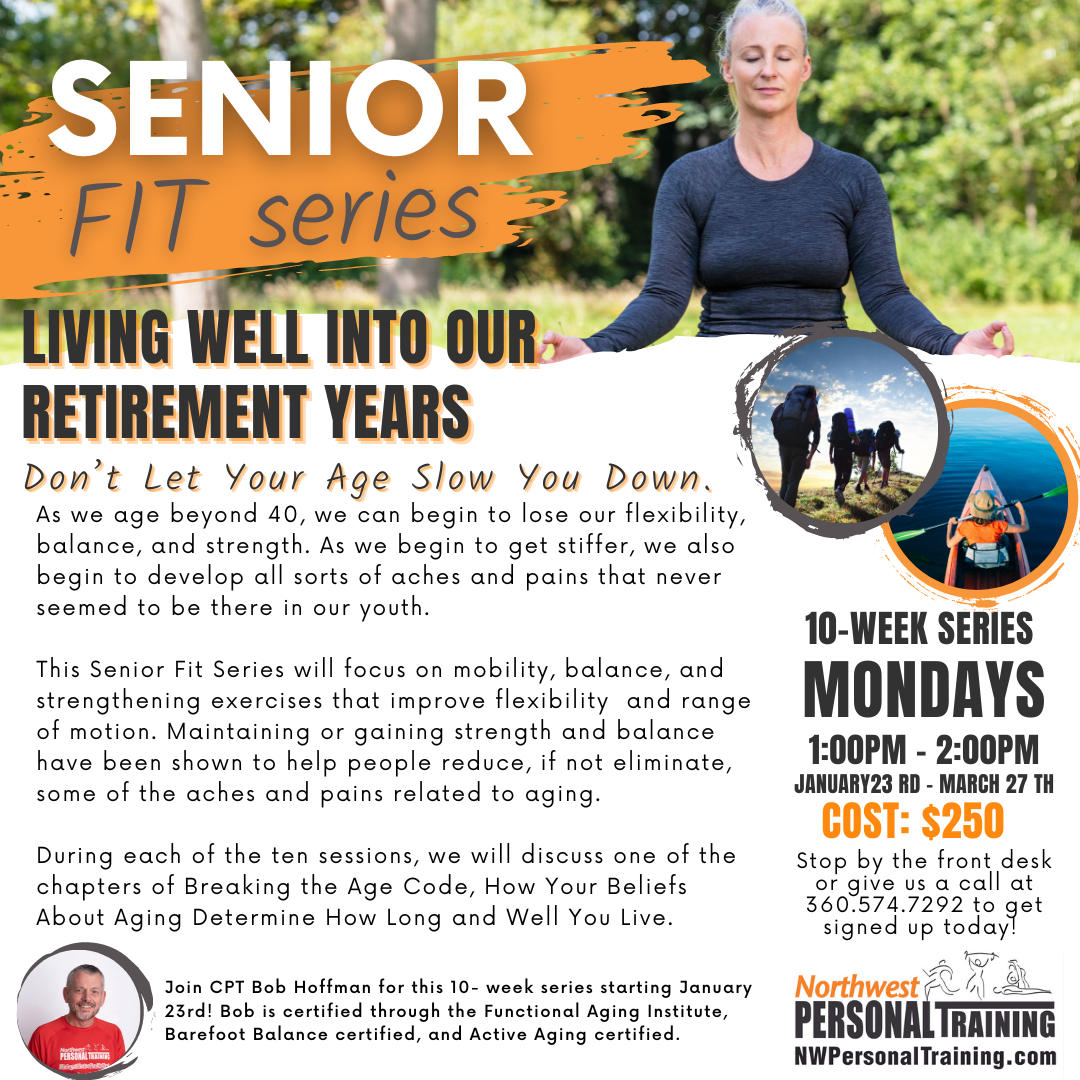 LIVING WELL INTO OUR RETIREMENT YEARS – Don't Let Your Age Slow You Down.
As we age beyond 40, we can begin to lose our flexibility, balance, and strength. As we begin to get stiffer, we also begin to develop all sorts of aches and pains that never seemed to be there in our youth.
This Senior Fit Series will focus on mobility, balance, and strengthening exercises that improve flexibility and range of motion. Maintaining or gaining strength and balance have been shown to help people reduce, if not eliminate, some of the aches and pains related to aging.
During each of the ten sessions, we will discuss one of the chapters of Breaking the Age Code, How Your Beliefs About Aging Determine How Long and Well You Live.
Join CPT Bob Hoffman for this 10- week series starting January 23rd! Bob is certified through the Functional Aging Institute, Barefoot Balance certified, and Active Aging certified.